Things to Know about Cuba Bank Note Card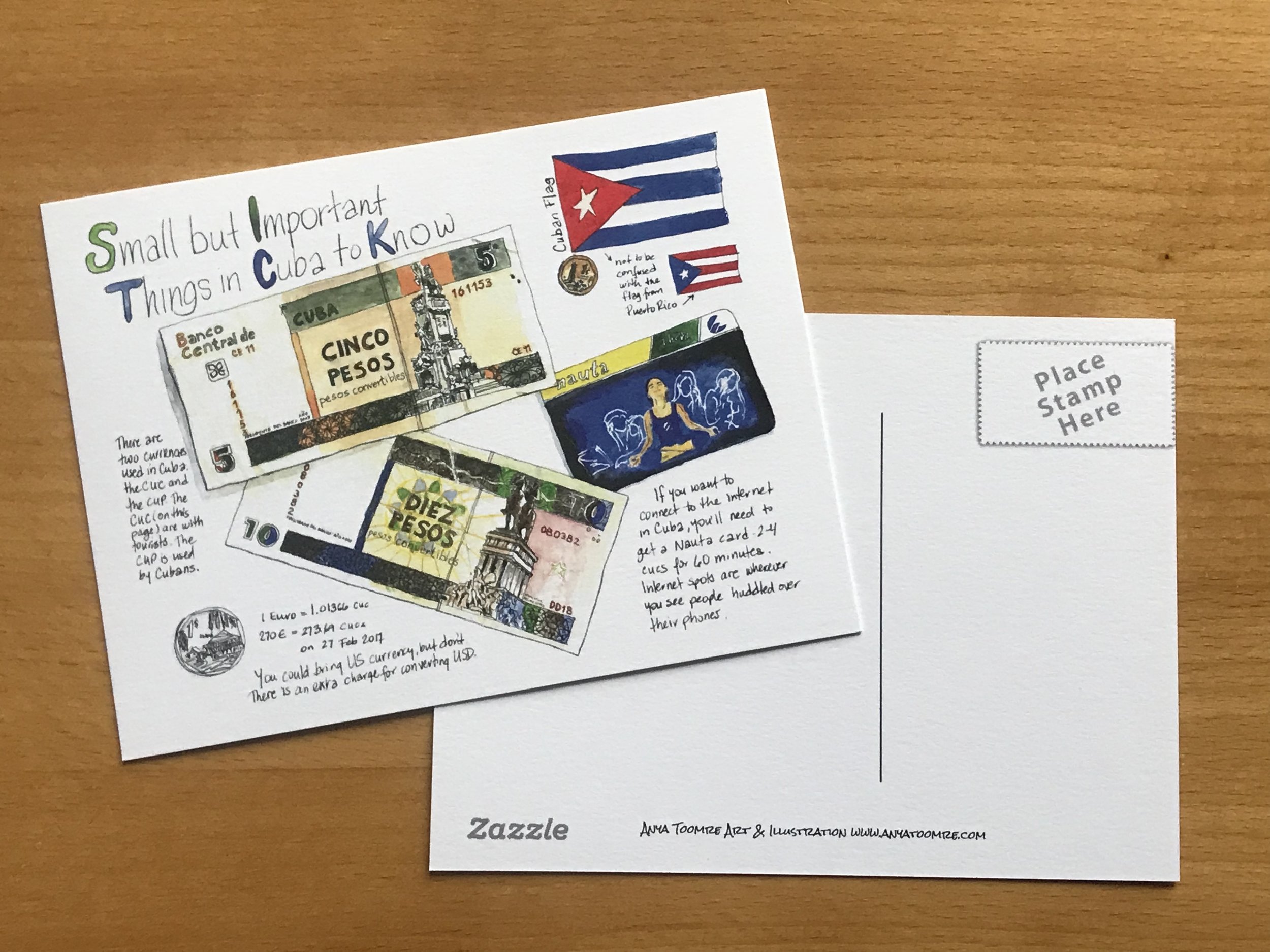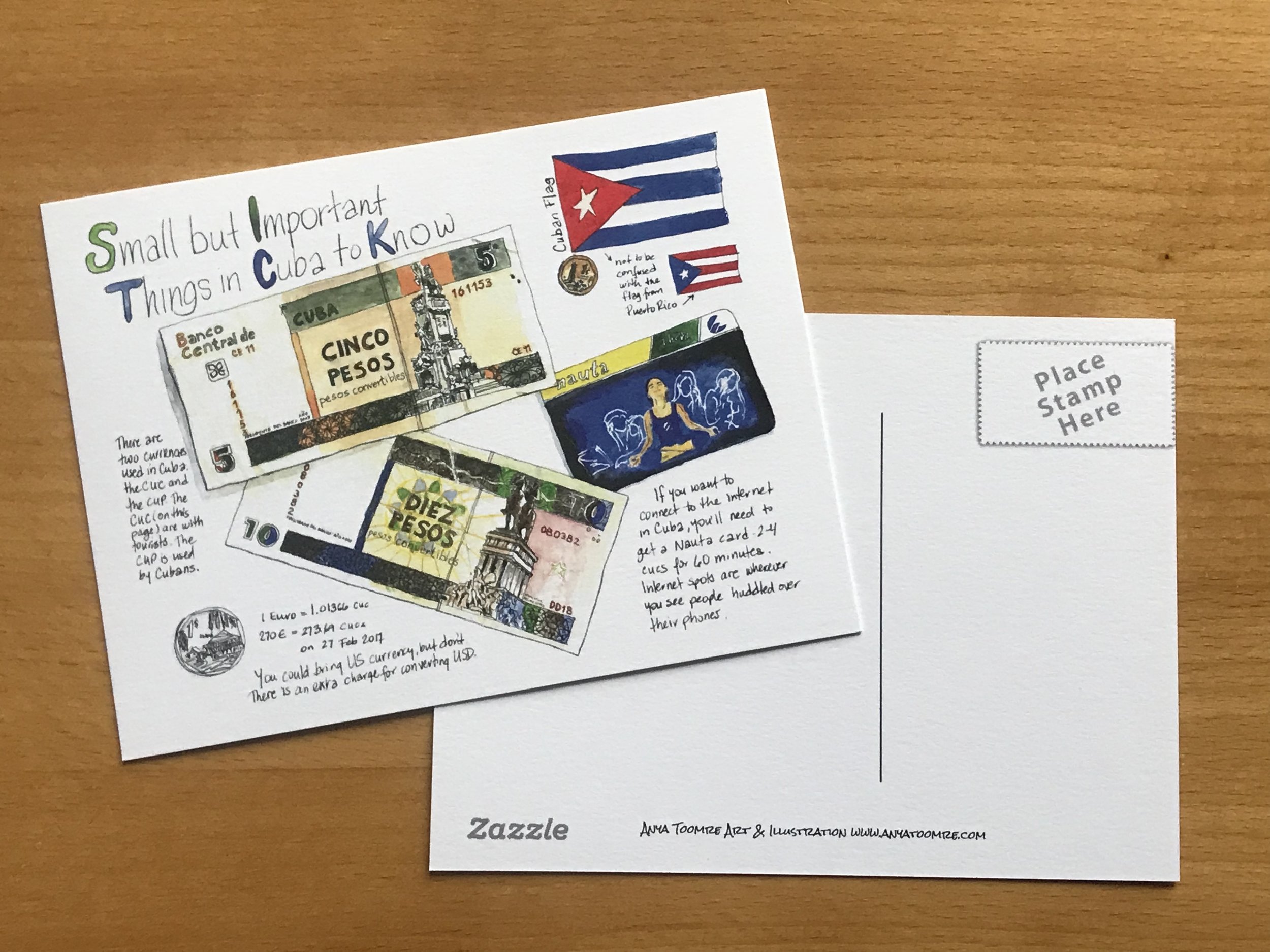 Things to Know about Cuba Bank Note Card
This card is a reproduction of my ink and watercolor drawing of a couple of Cuban bills, a coin, an internet access card and the Cuban and Puerto Rican flags. They were some things that are very common everyday things when in Cuba, but aren't many pictures of at home.
I have 8 images currently in my Images of Cuba collection.
The cards are printed on heavy matte card stock, and are packaged with one white envelope and put inside a protective clear sleeve.
5% of sales of prints and cards will be donated to the Hispanic Federation in support of Puerto Rico Hurricane Maria recovery.